A Unique and Historic Equestrian Vacation
Welcome to Artillery Ridge Campground & Horse Park, the only full-service horse camping in Gettysburg, PA.  Our property is located across the street from the horse trail through Gettysburg Battlefield.  Don't have your own horse?  Stop by The National Riding Stables, located on site, they provide Battlefield Horse Tours with a licensed battlefield guide.  The convenience of location is unmatched at any other campground in the area.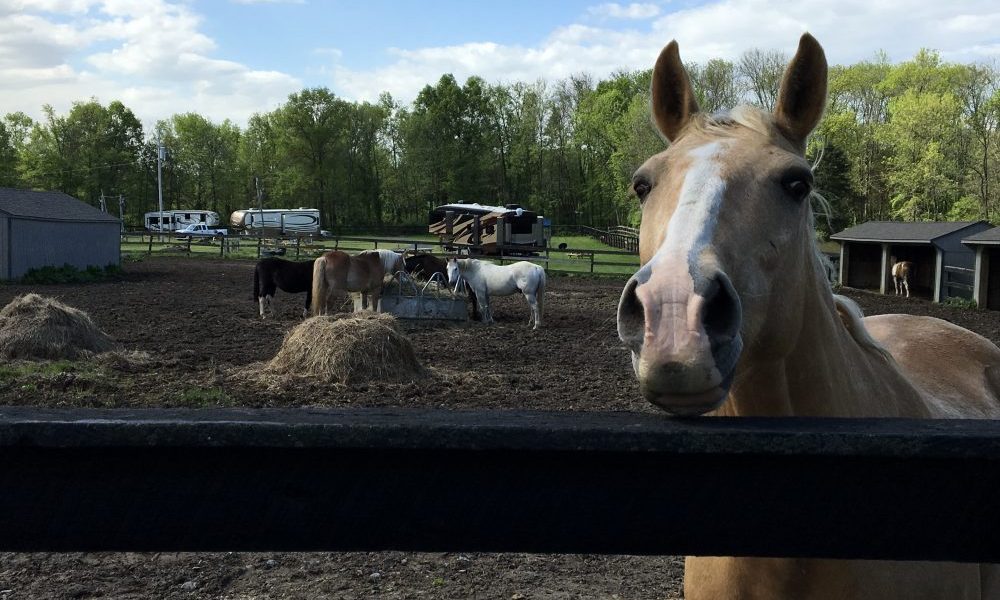 For your selection, our on-site facilities offer:
A warm-up riding arena and round pen
10'x12′ covered box stalls
Single, double, triple and quad horse open gate corrals
24'x32′ two horse board corrals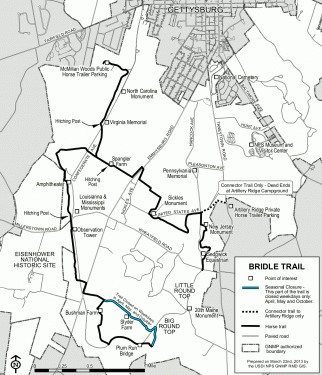 Gettysburg Horse Trail Map.  For more information on trail conditions, rules & regulations, please visit The National Park Service's website.
Other nearby Bridle Trails include Catoctin National Park (Thurmont, MD), Codorus State Park (Hanover, PA), Gifford Pinchot State Park (Lewsiberry, PA), and Michaux State Forest (Fayetteville, PA).